The RECAP preterm Cohort Platform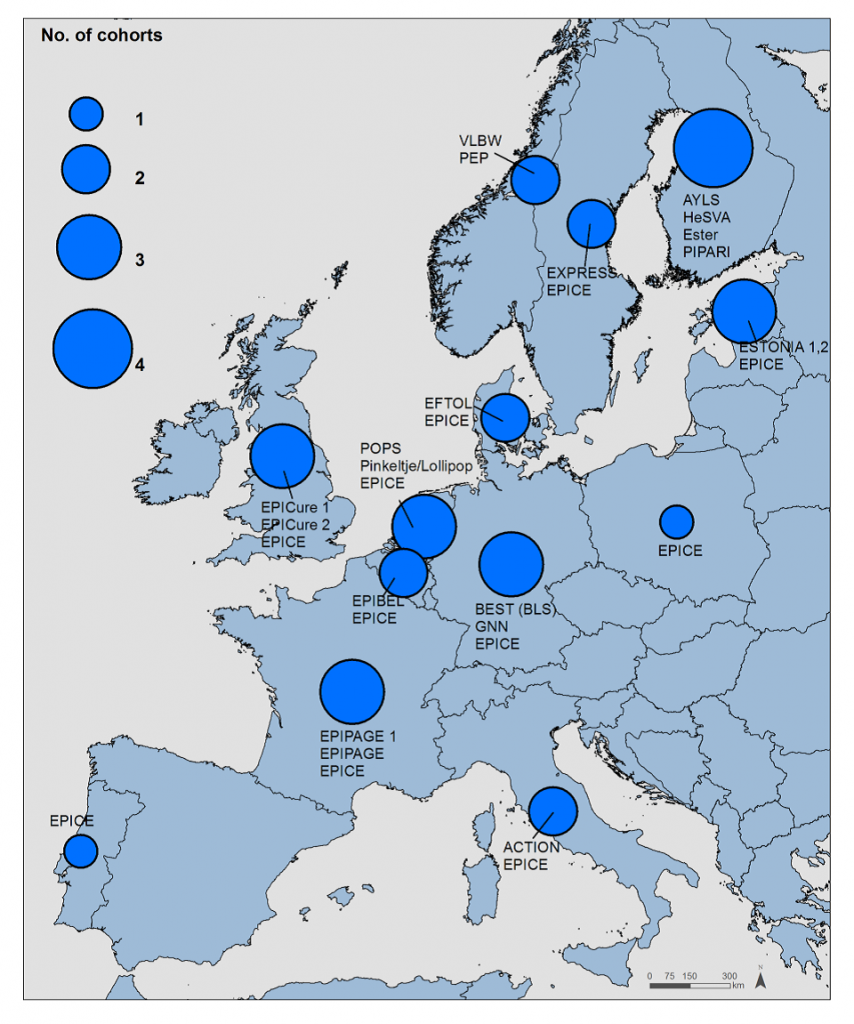 Here you can access the heart of RECAP preterm: our cohort platform. At the moment, there are 20 individual studies, 24 collected datasets and 4189 individual study variables available.
If you would like to have more information, please get in contact!
The RECAP preterm Cohort Platform will bring together 20 population-based cohorts with children born very preterm or with very low birth weight (VPT/VLBW cohorts) from 13 European countries as well as the multiple stakeholders who have been involved in their development and use: Obstetricians, neonatologists, pediatricians, psychologists, psychiatrists, other health care providers, educators, basic scientists, economists, policy planners, health insurance companies and patient and parent groups.
The data from the cohorts will be further enhanced by pooling whole-country registry linkage studies from four Nordic countries. Pooled data from the combined cohorts will, together with the registries, allow for high-powered analyses of less common health outcomes and of the effect of specific risk and universal or specific resiliency factors.
The existing very preterm birth cohorts contain prospectively followed populations of particularly vulnerable children of different age ranges from a number of countries over a wide historical time span. They include exposures to variable and contrasting health care and technological interventions available at different points in time. The historical time span and geographical diversity of the cohorts will provide a unique opportunity to generate evidence that will have greater generalizability than the cohorts individually.
Thanks to the RECAP preterm Cohort Platform our project will: